Thailand corporate bank account in 2022
Healy Consultants assists our Clients with opening a corporate bank account in Thailand. All required documentation will be prepared and submitted by our experienced banking team. We will also attend the bank interview on your behalf.
Thai banking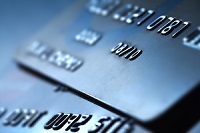 Thailand boasts 30 commercial banks amongst which 15 are foreign banks. The biggest banks in Thailand are

i)

Bangkok Bank Public

ii)

Siam Commercial Bank Public Company Limited (SCB) and

iii)

Kasikornbank Public Company Limited (KBank);
Thai banks provide a wide range of corporate and personal banking products including

i)

multiple currencies

ii)

internet and telephone banking

iii)

checking accounts

iv)

saving accounts

v)

debit and credit cards

vi)

fixed term deposit and

vii)

wealth management services;

Our Clients find it expensive to secure loans in Thailand due to the current high lending rate of 7%;

In order to open a corporate account, Thai companies may be required to present

i)

corporate registration with the Ministry of Commerce

ii)

tax registration with the Revenue Department;
The majority of multinationals must appoint a local citizen as a bank signatory. Healy Consultants has a legal work around solution to this terrible requirement.
Foreign exchange controls
Unlimited amounts of foreign currency may be brought into Thailand, under the condition that it

i)

is converted into Thai baht with an authorized bank or

ii)

deposited into a foreign currency account located in Thailand;

All outward fund remittances in foreign currencies must secure preliminary-approval from the bank after submission of an approval form and supporting information;

The Central Bank of Thailand must approve the following transactions:

Outward remittances in excess of US$100 million per year for foreign direct investment or lending to overseas Group companies;

Outward remittance in excess of US$5 million per year for the purchase of real estate abroad;

Outward remittance in excess of US$1 million per annum belonging to a Thai national permanently living abroad;
Healy Consultants banking services
Healy Consultants can open a Thai bank account within 4 weeks and obtain internet banking approval within the following 3 weeks. Our fee for this service will be US$4,950;

While our experts will liaise with the banks to prevent our Clients from traveling for the interview, there is still a 50% chance that the bank may require our Clients to travel for a one hour interview. There will be a fee discount of US$500 if you have to travel;

Following bank account approval, the preferred Thai bank will directly and independently email our Client the company bank account number;
Opening Thai corporate bank accounts
Clients should carefully consider different banking options available, as banking rules vary considerably in Thailand, even amongst different branches of the same bank. Healy Consultants recommends our Clients to choose Bangkok Bank, Kasikorn Bank, Siam Commercial Bank and Krungsri Bank for Thai company bank account solutions;
Documents required to open Thai corporate bank accounts are

i)

a valid passport

ii)

proof of address

iii)

certificate of company registration with the Ministry of Commerce

iv)

M&AA

v)

tax registration with the Revenue Department.
Trade finance
Thai banks are willing to provide finance to local companies if the following conditions are met:

i)

good business-plan

ii)

availability of collateral assets

iii)

experience of business owners

iv)

last 3 years audited financial statements

v)

realistic feasibility study and

vi)

project strength and weaknesses analysis (SWOT);
We also assist our Clients secure trade finance services including

i)

bank guarantees

ii)

letters of credit

iii)

finance against trust receipt and

iv)

document against payment and against acceptance;

Healy Consultants will help our Clients obtain corporate finance in the form of a loan, overdraft or simply preferential credit terms.
Exchange controls and other regulation
There are no restrictions on the amount of funds that can be deposited or withdrawn for a non-resident account in a commercial bank in Thailand;
The Bank of Thailand disallows repatriation payments to be made in Thai Baht. Other currencies are however accepted;
Proceeds of exports from Thailand exceeding US$15,000

i)

must be collected within 120 days and

ii)

deposited in a foreign currency account or converted into Thai Baht within 7 days of receipt;
There are no limits to depositing foreign currency originating from abroad, into foreign currency accounts;
Thai commercial banks do not need authorization from the Bank of Thailand to approve

ii)

remittance of an unlimited amount in payment of imported goods

ii)

remittance of an unlimited amount for obligations abroad.
Frequently asked questions