Shelf company / turnkey solutions for UK in 2023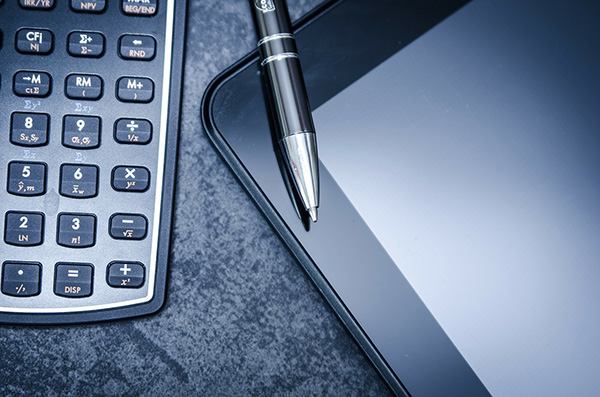 Healy Consultants is happy to provide international entrepreneurs looking to invest in the UK a complete turnkey solution including:
A registered ready-made company;

A corporate bank account already approved;

A pre-registered corporate tax number; and

A legal registered address.
With this strategy, Healy Consultants can efficiently supply to our Client within a week i) an existing dormant company number and ii) an already approved corporate bank account number with a reputable international bank; iii) a tax registration number; and iv) a registered office address.
These turnkey solutions are attractive to entrepreneurs who wish to i) immediately close a deal in the UK; ii) sign an important contract or iii) invoice a customer on time.
The name of the already approved corporate bank account is that of the existing ready-made company. To maintain the corporate bank account, the shelf company name cannot be changed. Consequently, our Client must use the existing name of the shelf company for their customers. The business activity of the company is allowed to change. If our Clients wishes to change the shelf company name, the bank will request a new corporate bank account opening application under the new company name.
Healy Consultants' fees
Healy Consultants' UK turnkey solution cost is £7,990 including i) a pre-registered company; ii) an already approved UK corporate bank account with excellent internet banking iii) registration and tax numbers and iv) a legal registered address. Refer to the invoice below for a full breakdown of what is included:
Some of our Clients purchase UK turnkey solutions if they i) want a company registration number fast ii) require a corporate bank account number to immediately receive sales income and iii) to close an important deal immediately.
Other fee considerations
Healy Consultants' fees include efficiently and effectively project managing our Client's engagement, including i) the time taken with our Clients to agree the optimum corporate structure, while legally minimising global taxation ii) devising a strategy to complete the engagement without our Client travelling iii) finding solutions to challenges that occur throughout the engagement and iv) weekly detailed email engagement status updates to our Client.
All engagement fees are agreed and paid up front and agree to the fees published on our website. Consequently, there are no hidden fees, surprises or ambushes throughout the engagement. All engagement deadlines are agreed up front in the form of a detailed project plan, mapping out deliverables by week throughout the engagement term;
Every second day during the engagement, we email our Client a detailed status update. Our Client is immediately informed of engagement problems together with solutions. Your dedicated engagement manager is reachable by phone, Skype, live chat and email and will communicate in your preferred language;
If our Client and Healy Consultants properly plan this engagement, our Clients will not have to travel during this engagement. Healy Consultants will efficiently, effectively and aggressively complete company registration and corporate bank account opening in a timely manner without our Client present. Instead, our Client will need to i) sign and get documents legalized in the embassy in their country of origin and ii) courier the originals to Healy Consultants' office.
Timelines
Turnkey company and bank account provision– 1 week;

Company transfer – 3 weeks;

Corporate bank account transfer – 3 weeks;

Engagement completion

Total engagement period – 7 weeks
Steps to buy a shelf company in the UK:
No.
Steps
Week
1.
Healy Consultants Compliance Team receives the required corporate and personal due diligence information from our Client;
1
2.
Our Client signs Healy Consultants engagement letter and returns the original to our Singapore Head Office. Our Client settles our fees;
1
3.
Healy Consultants provides our Client

i)

a company name and number;

ii)

an UK corporate bank account number;

iii)

a tax ID number and

iv)

company registered office address. Our Client can advance with customers and suppliers;
1
4.
Our Client confirms by email the planned corporate structure and e-mails the required country-specific due diligence.
2
5.
The current UK readymade company director' proceeds to

i)

the legal share allotment;

ii)

legal share transfer

iii)

resign and transfer the company to our Client;
2
6.
Our Client signs legal documents appointing new directors and shareholders and bank signatory. Our Client applies for a change the internet banking user name and passwords;
3
7.
Healy Consultants' Company Secretary Team in UK submits transfer documents to the UK Companies house for processing. The UK registry approves the UK company change of company ownership application.
3
8.
Healy Consultants submits the change of bank signatory documents to the UK bank;
4
9.
Healy Consultants then emails our Client

i)

the certificate of incorporation

ii)

the new M&AA with the new shareholders and directors;
5
10.

To change bank signatory, there is a 10% probability our Client must travel to meet the bank in UK.

As always, Healy Consultants will aggressively negotiate a travel exemption for our Client, asking the bank to just perform a skype or phone conversation with the bank signatory. Depending on Client nationality, usually we are successful and our Client does not have to travel to UK during the engagement;

5
11.
The bank approves the appointment of the new bank signatory and our Client has total control of the corporate bank account;
6
12.
The bank will courier new internet banking documents (login, password etc) to our Client;
6
13.
Our Client receives a courier from the bank comprising new internet banking information. The new bank signatory activates the internet banking.
6
14.
Healy Consultants will courier a complete engagement completion package to our Client including

i)

company kit containing original UK corporate documents and

ii)

Healy Consultants Customer Satisfaction Survey;
7