Purchase Real Estate through a holding company in 2023
Healy Consultants assists Clients purchase real estate through an international holding company and secure asset finance for the same.
Advantages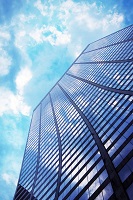 International offshore companies can be incorporated to hold assets including property, capital and other types of wealth. When disposing of the property, our Clients' sell the shares in the company to the new buyer. Consequently, capital gains tax and stamp duty are not triggered;

Shield assets against civil suits, court rulings and similar denying access to third parties;

Our Clients will not have to travel to complete the registration process of their offshore company neither for bank account opening.