Irish organisations in 2023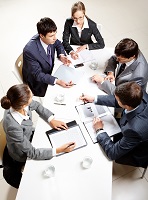 IDA Ireland works with businesses by providing services and support to encourage growth and further investment. Some of these services include

i)

Advice on property solutions

ii)

Assistance in setting up

iii)

Providing information and statistics of key business areas within Ireland;
Enterprise Ireland supports high-potential export focused entrepreneurs in their initial setup phase. Some of the support services provided include

i)

helping to fund the business

ii)

advice, guidance, and introductions

iii)

practical help to enter foreign markets;
Schemes such as the immigrant investor program and the startup entrepreneur program have been put into place by INIS (Irish Naturalization and Immigration services) to make it easier for foreign entrepreneurs and investors interested in Ireland business formation to take up residency in Ireland with the interest of developing their businesses.
Interesting facts about Ireland
The Irish Government is very welcoming of multi-national companies because

Almost 1,500 companies have chosen the country as their base to do business, not just those from throughout Europe, but worldwide.
Overseas companies located at present account for approximately 88% of all Irish
exports.
Frequently asked questions