11 steps to incorporating in Malaysia in 2023
Incorporation of a company in Malaysia and opening of its corporate bank account are straightforward processes, which can be completed in five weeks. Our Client will not have to travel to the country, provided that a Power of Attorney is issued to the Malaysia incorporation agent who will then complete all procedures on his behalf. The procedures are as follow: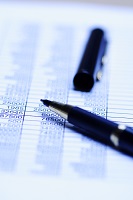 Pre-incorporation planning
Before Healy Consultants proceeds with Malaysia business incorporation, our Firm requests our Client to

i)

settle the fees payable for the engagement and

ii)

sign and email us back our engagement letter and

iii)

provide us all requested due diligence documents from each shareholder, director and beneficial owner of the company;
Healy Consultants' Malaysia Incorporation Team performs a company name search with the Companies Commission of Malaysia (Suruhanjaya Syarikat Malaysia – SSM). If available, we complete Form PNA 42 to reserve the name on your firm's behalf. Name reservation approval from SSM normally takes 1 to 3 working days.
Healy Consultants drafts a detailed Malaysia LLC incorporation engagement plan for our Client, including corporate bank account opening steps. This engagement project plan maps out, week by week, each step to engagement completion, optimizing transparency and making sure that our Client's expectations will be met throughout the project;
Incorporation procedure
After the corporate structure is agreed with our Client, Healy Consultants will complete incorporation Form A for Client signature and courier return. Thereafter we prepare the corporate documents to incorporate the company;
Our team emails the Memorandum and Articles of Association and director and shareholder consent forms, to our Client for his signature in front of notary public and courier return to us. Assuming our Client provides the original signed documents to us in a timely manner, Healy Consultants' Incorporation Team liaises with the SSM to complete company incorporation in Malaysia;
Healy Consultants receives an email of the Certificate of Incorporation from the Malaysia SSM, which our team immediately forwards to Client;
On the Client's behalf, Healy Consultants Malaysia incorporation team files a register of company's shareholders, directors, managers, and secretaries with the SSM.
Post-incorporation
Healy Consultants registers our Client's company for corporate tax by completing and submitting Form CP 600C with the Inland Revenue Board of Malaysia. Tax registration will be completed within 5 working days;
Healy Consultants' Banking Team completes corporate bank account opening in Malaysia for our Client, together, including world-class multi-currency internet banking facilities. We works with internationally recognized banks such as HSBC, Standard Chartered, and Citibank and local banks such as Maybank, Public bank, CIMB bank, RHB bank to provide corporate bank account services. Healy Consultants' Banking Team will also liaise with the bank to prevent our Client having to travel for bank account opening interview. Immediately after the bank account opening, our Client is required to deposit the proposed share capital of the company. Our company secretary will provide all certified corporate documents as well as the board resolution to proceed with bank account opening;
Healy Consultants will provide the company with a legal registered address. However, for the company's business address we recommend the Client should provide their own. Alternatively we can provide a virtual address at an additional cost.
Following engagement completion, Healy Consultants couriers a company kit folder, to our Client's preferred international address, containing the following corporate documents including original corporate documents, unopened bank correspondence, and a Client feedback survey to assess the quality of our Malaysia company incorporation services.
Factors to consider when incorporating in Malaysia
When incorporating a company in Malaysia, a license is required for the following business activities: i) manufacturing ii) banking iii) building and construction iv) oil and gas and v) wholesale and retail trade. Refer to this page for further details;
Post-incorporation compliance considerations for our Client's Malaysian company include:
Audit the financial statements – 6 months prior to the statutory Annual General Meeting our Client must appoint auditors in Malaysia;
18 months'post incorporation the AGM must be held and the Annual Return must be filed within 14 days of the same;
Within 1 week of formally recruiting the first employee, our Client must complete registration with the Employee Provident Fund (EPF) and within 1 month register for Social Security Organisation (SOCSO);
If annual sales surpass US$121,000 (RM500,000), our Client must register for GST with the Royal Malaysia Customs Department and complete quarterly reporting.