Success tips when doing business in Malaysia in 2023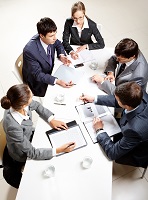 When doing business in Malaysia, our Clients should be aware:

Government agencies play a vital role in all sectors and aspects of the country. When doing business in Malaysia, your company will have deal with government agencies on a regular basis. Foreign companies should be patient as much as possible as government authorities would always have the final say in any matter;
Your joint venture partner or Malaysian shareholder must not merely be a nominee for the sake of meeting the rules of Malaysia business registration by a foreigner. You should choose a partner that actually brings a lot to the table, including local knowledge necessary for your business to succeed in Malaysia;
Because Malaysian companies are not all well versed with international trade, we encourage our Clients to consistently use and sign contracts of services once their Malaysia company is setup.;

Clients that start a company in Malaysia can benefit from:

Grants and other funding programs are available from the Malaysian federal and state governments, and in some cases from local councils. There are grants and other assistance available in many categories, including developing your business, innovation, and exporting. Healy Consultants assists our Clients locate the grants and assistance programs most relevant to your business. Clients will have clear understanding on how to take advantage of them when starting a company in Malaysia;
Entrepreneurs can benefit from Malaysia's numerous Intellectual Property laws. Healy Consultants assists our Clients with trademark and patent registration. Registering your brand, trademark, and designs is particularly important. Note that brands and trademarks can only be registered in the name of Malaysian residents or Malaysian registered companies;

Healy Consultants offers a comprehensive range of research services including

i)

industrial or business analysis

ii)

economic and political overview

iii)

competitor analysis

iv)

customer analysis

v)

regulation analysis

vi)

market entry strategies and

vii)

business partner matching.
Interesting facts about Malaysia
Business & Economics
In 2016, the economy of Malaysia is the 44th largest economy in South East Asia and 36th largest economy in the world, according to the IMF;
Malaysia is attempting to achieve high-income status by 2020 and to move farther up the value-added production chain by attracting investments in Islamic finance, high technology industries, biotechnology and services;
Starting a company in Malaysia is straightforward and cost-effective. According to the 2016 Doing Business Survey by the World Bank, Malaysia is the world's 14th easiest place to do business. The survey measures factors including business startup procedures, time, cost and minimum capital required to start a business;
Property rental rate in Malaysia is one of the world's most cost-efficient, at an average of USD15.10 per square meter per month. In comparison, the average in China is USD44.50/sqm/mth;
Malaysia is ranked 62nd out of 188 countries, according to the United Nations Human Development Index(HDI). The report rates a country on its overall life expectancy, literacy, education and living standards. This HDI ranking classifies Malaysia in the high human development quadrant;
Malaysia is positively ranked as the 18th most competitive economy in the World Economic Forum's Global Competitiveness Report 2015-2016. Furthermore, In its 2016 World Competitiveness Yearbook, the Switzerland-based IMD positively ranks Malaysia as the world's 19th most competitive economy. The ranking takes into account factors including economic performance, government efficiency, business efficiency, and infrastructure.
Geography and society
Malaysia is a multi-ethnic, multi-cultural and multilingual society. Approximately 55% of the people are Malays, 30% of Chinese, 10% of Indian and the rest are made up of indigenous tribes;
Islam is the official and main religion of the country with 60% as per 2016 official report, followed by Buddhism, Christianity and Hinduism;
Malaysia is divided into two main regions, West Malaysia (Peninsular) and East Malaysia (Borneo Island);
The country has 65,877 km of highways, which is more than the Earth's circumference of 40,075 km;
The 88 stories Petronas Towers are the tallest twin buildings in the world;
Malaysia is negatively perceived as the world's 54th least corrupt country, according to the 2015 Corruption Perceptions Index by Transparency International, a global measure of corruption amongst public officials and politicians.
Frequently asked questions