Healy Consultants Named Best Banking Solution Provider in Singapore 2022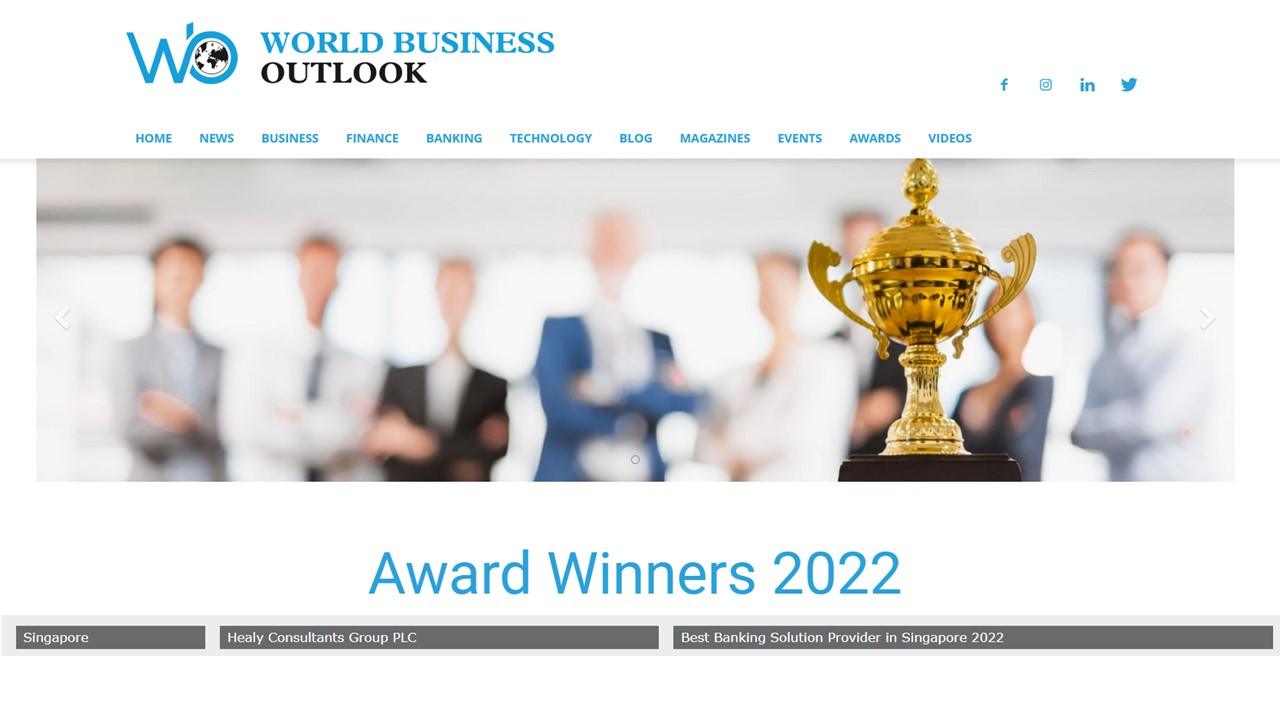 In October 2022, Healy Consultants Group was named "Best Banking Solution Provider in Singapore 2022" by finance media outlet World Business Outlook.
This award is a recognition of our outstanding service to our international Clients. It also reaffirms our commitment to be the best at what we do.
Since 2003, Healy Consultants Group has helped countless Clients open multi-currency corporate bank accounts in every country in the world, without bank signatory travel.
We are the only professional firm that can provide diversified global banking services at the highest standards.
Apart from opening a traditional corporate bank account, Healy Consultants Group also provides cryptocurrency banking solutions, digital banking, and E-wallet services. We can even help with purchasing a bank.