Healy Consultants Group Named Best Global Business Set-up Experts 2022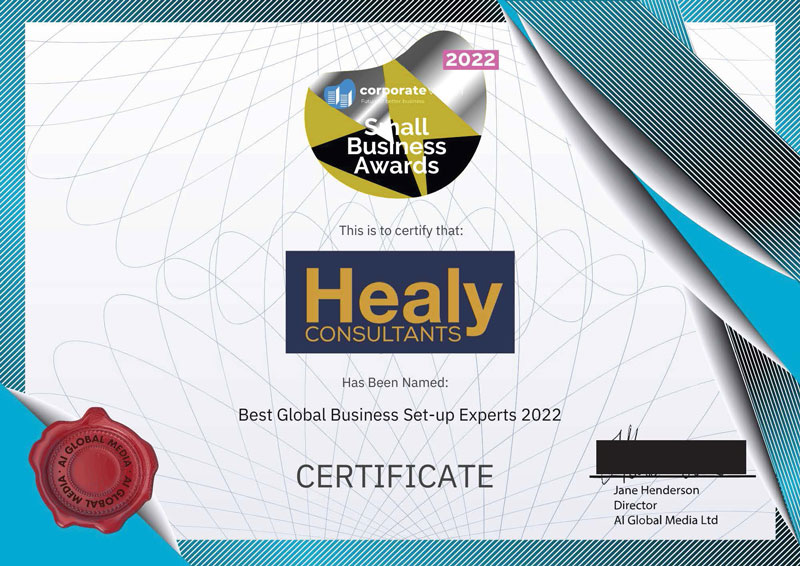 Healy Consultants Group is proud to announce that it has been named "Best Global Business Set-up Experts 2022" at the 7th Small Business Awards.
Organized by UK-based media company Corporate Vision, the annual Small Business Awards commend leaders, innovators and best performers within the small business landscape.
Nominees for the award are judged on various criteria including business performance, longevity, business growth, significant innovations and client feedback.
Corporate Vision notes that small businesses remain an integral part of the overall economy, and continue to prove that bigger doesn't always mean better when it comes to the task of providing customers and clients with outstanding services.
It adds that businesses owners and employees have faced many challenges over the past few years that have posed threats to both personal and professional livelihoods. For smaller businesses in particular, the strain of the COVID-19 pandemic has been felt even more acutely.
Corporate Vision's publication has a worldwide circulation of over 82,000 comprising of business leaders and industry experts.