Healy Consultants Group wins 'Most trusted Global Business Formation Consultancy' awards 2022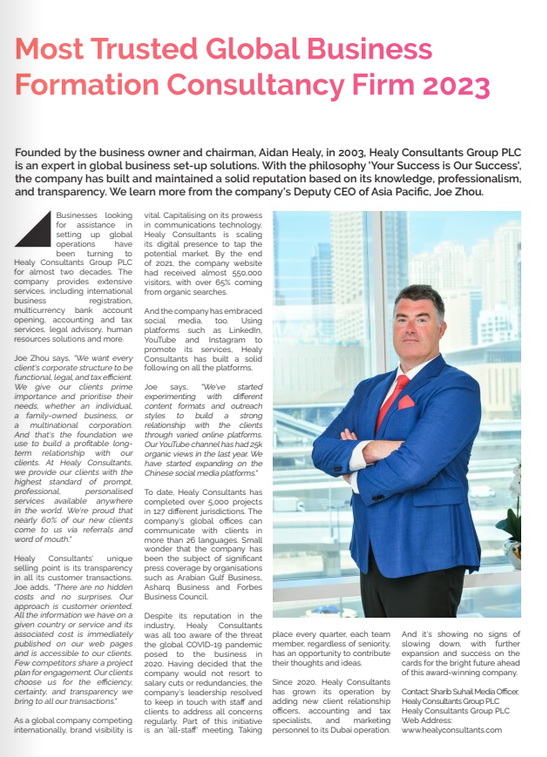 Healy Consultants Group is proud to announce that it has been named "Most Trusted Global Business Formation Consultancy" awards at the APAC Insider.
Organized by AI Global media, the annual Consultants Awards commend innovators, leaders and best performers within the small business landscape.
APAC Awards aim to reward a vastly diverse range of hardworking businesses and individuals that strive to help the region's economy grow. Nominees for the award are judged on various criteria including business performance, longevity, business growth, significant innovations and client feedback.
It notes that small businesses remain an integral part of the overall economy, and continue to prove that bigger doesn't always mean better when it comes to the task of providing customers and clients with outstanding services.
The awards are judged purely on merit and to determine our successful awardees, our in-house research team will forensically analyse all information that is available in the public domain. The judging process is conducted methodically as we strive to reward businesses based solely on demonstrable excellence in their area of expertise, the standard of their products and their commitment to service.
It adds that businesses owners and employees have faced many challenges over the past few years that have posed threats to both personal and professional livelihoods. For smaller businesses in particular, the strain of the COVID-19 pandemic has been felt even more acutely.