Shelf company / turnkey solutions for Nigeria in 2023
Some of our Clients need an immediate Nigerian corporate vehicle to close an important business deal. With a turnkey solution, Healy Consultants can provide our Client within three days i) a company name and number ii) a legal Nigeria company address iii) an already approved Nigeria corporate bank account and iv) a Nigeria tax number.
Advantages of Nigeria Shelf Company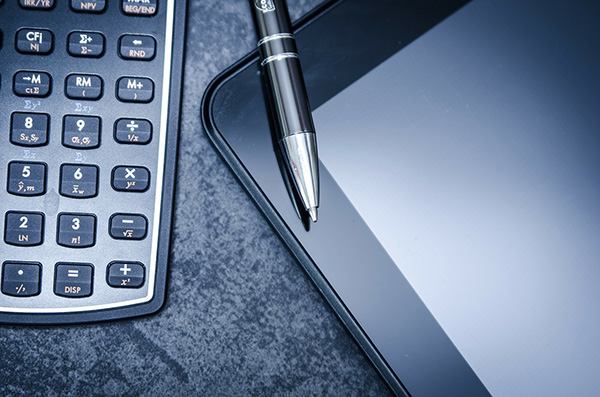 While it might seem cheaper to start company registration from scratch, it is important to note the process is still marred with bureaucratic red-tape. This coupled with the equally cumbersome process of opening a corporate bank account makes the turnkey solution a rather attractive option for all entrepreneurs, especially those who are willing to spend money to save time;

With a Nigeria turnkey solution, our Client will find it easy to establish business and banking relations with financial institutions, other entrepreneurs and customers in the region;

Most tenders and business contracts by Nigeria government agencies and manufactures are awarded to business that have been in existence for a certain period of time as opposed to new establishments;

Obtaining credit facilities and bank loans from Nigerian banks and financial institutions is easier if you have an existing history with a bank in Nigeria;

Our Client will be able to immediately

i)

commence their operations in Nigeria

ii)

sign business contracts and agreements in Nigeria

iii)

advertise and inform all their customers and suppliers.
Disadvantages of a Nigeria Shelf Company
Unfortunately, there is a 50% probability that the new bank signatory will need to travel to Nigeria for a bank interview. This meeting can occur when our Client is ready to travel to Nigeria at a later date. As always, Healy Consultants aggressively negotiates a travel exemption for our Client;

The process of changing the corporate structure and transfer of shares might be a bit lengthy and time consuming depending on the efficiency of the government agency concerned.

The name of the already approved corporate bank account is that of the existing ready-made company. To maintain the corporate bank account, the shelf company name cannot be changed. Consequently, our Client must use the existing name of the shelf company for their customers. The business activity of the company is allowed to change. If our Clients wishes to change the shelf company name, the bank will request a new corporate bank account opening application under the new company name;
Healy Consultants fees
The average Nigeria Turnkey Solution costs US$29,610. This fee is inclusive of i) nominee resident director service ii) corporate structure changes and company share transfers iii) a local corporate bank account with internet banking with a top tier bank iv) all mandatory government fees and v) a legal registered office address for 12 months.
Refer to attached fee invoice for more detail:
Steps to buy a Nigeria turnkey solution:
No.
Steps
Week
1.
Healy Consultants Compliance Team receives the required corporate and personal due diligence information from our Client;
1
2.
Our Client signs Healy Consultants engagement letter and returns the original to our Singapore Head Office. Our Client settles our fees;
1
3.
Our Client confirms by email the planned corporate structure and e-mails the required due diligence.
2
4.
Healy Consultants provides our Client

i)

a company name and number

ii)

a company office address and tax id number

iii)

a Nigeria corporate bank account number and

iv)

a tax number. Our Client can inform customers and suppliers;
2
5.
The shelf company director signs the legal share allotment and legal share transfer;
2
6.
The existing shelf company director courier return the originals legal transfer documents to Healy Consultants Singapore office;
2
7.
Healy Consultants' Company Secretary Team submits transfer documents to Corporate Affairs Commission for processing and the Nigeria registry approves the Nigeria company change of company ownership application and emails Healy Consultants proof of the same in one week;
3
8.
Healy Consultants then emails our Client

i)

the certificate of incorporation

ii)

the new M&AA with the new shareholders and directors;
3
9.
To change bank signatory, there is a 50% probability our Client must travel to meet the bank in Nigeria. If the bank signatory is already a customer of the bank, then there is a 75% probability a travel exemption will be granted. As always, Healy Consultants will aggressively negotiate a travel exemption for our Client, asking the bank to just perform a skype or phone conversation with the bank signatory. Depending on Client nationality, sometimes we are successful and our Client does not have to travel to Nigeria;
3
10.

Signed appointment of bank signatory forms;

Client's passport copy and proof of address;

Nigeria company kit;

Proof of business together with other Client due diligence.

4
11.
The bank approves the appointment of the new bank signatory and will courier new internet banking documents (login, password etc) to our Client. Healy Consultants is no longer a bank signature to this corporate bank account;
4
12.

Healy Consultants will courier the following to our Client:

Company kit containing original Nigeria corporate documents;

The bank kit;

Healy Consultants Customer Satisfaction Survey.

Our Client receives a courier from the bank comprising new internet banking information. The new bank signatory activates the internet banking.

5
13.
Our Client receives a courier from the bank comprising new internet banking information. The new bank signatory activates the internet banking.
5