Singapore ship registration in 2023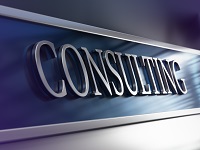 Due to its location, Singapore is one of the world's leading shipping hubs. If required, Healy Consultants will be pleased to assist our Clients register their ships in Singapore.
Information on ship registration
Singapore Port is one of the busiest in the world. As a result, a lot of Clients prefer registering their ships in the country. Currently, over 3,000 vessels are registered with the Singapore ship registry;
Singapore is renowned for the quality of its ship registry. Singapore is a signatory to International Maritime Organisation (IMO) conventions, meaning registering a ship in Singapore is a reputable option for vessel owners;
Shipping vessels can only be registered in the name of a Singapore citizen or company. The registration process can be completed within 2 weeks and generally incudes

i)

reserving the name

ii)

securing government approval and

iii)

settling the initial registration fee and annual tonnage tax;
Once a ship is registered in Singapore, it is subject to an annual tonnage tax of S$0.2 per NT to the nearest ton subject to a minimum of S$100 (500 NT) and a maximum of S$10,000 (50,000 NT);
Tax is levied according to the vessel's tonnage. The fee is S$2.50 per Net Ton (NT) to the nearest ton subject to a minimum of S$1,250 (500 NT) and a maximum of S$50,000 (20,000 NT). However, under certain conditions, profits derived from the operation of the vessel are legitimately exempt from Singapore tax.
Our services for ship registration in Singapore
Ship registration in Singapore can be challenging because of the information required by the Singapore Registry of Ships. However, Healy Consultants minimises the inconvenience to vessel owners during the process of registration. Some of our services related to ship registration in Singapore include:
Registration of pleasure vessels;
Registration of commercial ships;
Obtaining approval for ship's name, official number and call sign number/signal letters;
Appointment of an agent and manager;
Obtaining corporate ownership;
Obtaining statutory management.
Ship registration fees
Healy Consultants vessel registration fees vary according to i) class of the ship ii) storage capacity and iii) type of license requested.
Frequently asked questions