How to set up a school in Singapore in 2023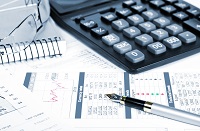 For two decades, Singapore has beena hub for foreign universities and business schools. Top-tier education institutions, Rutgers University, INSEAD and ESSEC have all opened local campuses in Singapore. Many others, including Wharton Business School and the MIT, have also established global partnerships with Singapore universities.
Healy Consultants Group can assist you to register a local branch of your school or university in Singapore.
Most popular services for school registration
Healy Consultants can assist with:
Our fees
Average fees for registration and licencing of the entity ranges between US$25,000 and US$40,000, depending on the complexity of the engagement and the exact licencing requirements. For more information, kindly contact our firm with more details on your project.
Frequently asked questions