Singapore merchant account in 2023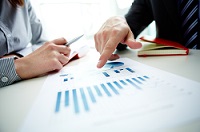 A merchant account supports retail operations and online sales services. Working with reliable providers, Healy Consultants assists Clients set up high-volume Singapore merchant accounts.
Non-resident banking in Singapore has developed a reputation for security, stability and reliability and is now one of the world's leading offshore banking centres. The following information provides detail of the advantages of Singapore merchant accounts.
Advantages of Singapore merchant accounts
Non-resident banking in Singapore has an excellent image. By establishing a merchant account your company portrays a positive image to customers, suppliers, investors, venture capitalists. Refer to below key considerations when opening a Singapore merchant account:
A merchant account enables retailers to accept a range of credit cards (for example Visa, MasterCard and American Express), from online customers. Payments are accepted in major world currencies and can be processed in 150 countries;
Singapore merchant accounts are a legal way to conduct business and keep profits offshore. Credit card payments are processed and deposited into a secure, private offshore bank account which is easily accessible;
Another benefit of undertaking non-resident banking in Singapore is that banks in jurisdictions like Singapore, will offer letters of credit support to Singapore companies engaging in international trading;
Singapore's merchant account solutions are easily integrated into a business website, and are compatible with most shopping cart technologies using state-of-the-art payment gateways. Furthermore, Healy Consultants works with leading account providers, which offer full technical support to customers located anywhere in the world;
Singapore brokerage account
A Singapore brokerage account is one of the most popular corporate brokerage accounts requested by our Clients. As a global financial hub, Singapore has a mature stock exchange featuring high turnover volumes, creating high demand for Singapore brokerage accounts;
The Singapore brokerage account is an online trading platform with an easily navigable website. Using advanced security technologies, including:

i)

firewalls, encryption,

ii)

devices,

iii)

digital certificates and

iv)

Secure Socket Layer (SSL) measures, it is a secure long-term solution;
A Singapore brokerage account is ideal for trading on the major stock markets in Asia, facilitating trade in Malaysia, Hong Kong, Shanghai B shares, Shenzhen B shares, Indonesia, Japan and Australia. Furthermore, a brokerage account also permits trade on European and North American stock exchanges;
A Singapore brokerage account is normally subject to the following charges:

i)

brokerage commissions,

ii)

data fees; stock transfer charges,

iii)

value-added services such as charges for real-time price quotes and research tools,

iv)

interest rates for margin loans and

v)

management fees for discretionary accounts;
Healy Consultant fees to set up Singapore merchant accounts
For a total fee of US$4,950, Healy Consultants will handle the account application in its entirety. The average processing time for a merchant bank account opening might take up to 3 months.
Related information
Read more about international merchant account options.
Frequently asked questions