Benefits and problems of registering a company in Singapore in 2021
Benefits of Singapore company registration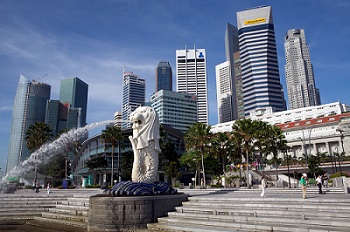 It is easy for our Clients to setup a company in Singapore because:

A Singapore LLC can be incorporated within 1 week, with only 1 shareholder and 1 director. Also, there is no residency or nationality requirements for the shareholder;
The minimum paid up share capital for the new incorporated company can be as low as US$1. Furthermore, there will be no need for our Client to travel to Singapore to complete the engagement;
Because of the above, Singapore is positively ranked as the 2nd best jurisdiction in the world for "starting a business" in the 2018 Doing Business Survey;

A Singapore company is likely to enjoy certain tax advantages including:

If properly structured, a Singapore resident company will not suffer tax on

i)

international income

ii)

all forms of dividends and

iii)

capital gains;
Resident companies can enjoy a tax exemption of 75% on the first SG$10,000 of their income, and further 50% on the next SG$290,000, a total of SG$152,500. Taxable profit over SG$300,000 will be taxed at a fixed rate of 17%, the second lowest in APAC;
Through its network of 84 double taxation treaties global withholding tax is minimized when extracting funds from international subsidiary companies;
Due to Singapore's ASEAN membership, resident companies pay no import duties when trading with other ASEAN member nations;
Singapore Government

i)

offers a multitude of attractive government grants to new companies and

ii)

allows all tax returns to be submitted online;
To calculate your company's annual corporate tax amount, please use the tax calculator on this IRAS webpage;

Our Clients may also enjoy certain miscellaneous benefits including:

Singapore is the most politically stable country in Asia, boasting a reputable regulatory environment. Consequently, business registration in country is the perfect solution

i)

for signing regional contracts with customers and suppliers; and

ii)

for registering intellectual property;
Singapore boasts a highly skilled labour force with a literacy rate of over 96% and a computer literacy rate of 99%. Furthermore, since Singapore is the most proficient English-speaking country in Asia, international entrepreneurs find it easy to communicate with suppliers and Clients. Also, all official documents are written in English;
A Singapore company is perceived positively by customers, suppliers, investors and banks. Furthermore, a Singapore company can be listed on the SGX, ASX and NYSE;
Singapore is a paradise for high-net-worth entrepreneurs. With a strategic location for wealthy Asian entrepreneurs, the city is synonymous with luxury and is home to some of the biggest brands in the world, catering to its world-leading population of millionaires;
Singapore is ranked as the most innovative city in Asia for entrepreneurs, according to the Corporate Advisory Firm, Solidiance. All thanks to Singapore's talented labour force, relaxed regulatory framework and excellent technological infrastructure;
Singapore is an extremely convenient city for our international Clients, especially in terms of ease of transport and other business logistics, Apart from our regular services, we also offer several concierge services, to make our Clients' stay in Singapore comfortable and enjoyable.

Singapore highly supports start-up companies and all the budding entrepreneurs.

The nation has taken an initiative namely, StartUp SG that grants companies early-stage funding to support their branding, funding, and talent attraction;
The country is a host to more than 128 commercial banks, 31 merchant banks, and 604 holders of capital markets services license. These banks highly extend credit to all the promising budding entrepreneurs;
In 2018, Singapore has been ranked 1st in the Global Innovation Index for being the best-performing Asian economy in terms of innovative performance. This indicates that the country indeed has promising performance in the future in the frontier of business.

Singapore offers multiple opportunities for a variety of fields and businesses:

It is fairly convenient to transform an existing local proprietorship or partnership into an LLC in Singapore, which allows for easier business expansion and a possible IPO application;
It is a global financial centre and offers a lucrative market for financial services companies. One such option is the stored value facility company which offers SVF services through prepaid cards and vouchers;
With a literacy rate of more than 98%, Singapore has also made a name for itself as a global education hub – two of its six public universities are ranked in the top 20 universities globally. We can also assist Clients thinking to start their own school or university with the whole process from start to finish.

In 2017, Singapore is ranked the least corrupt country in Asia by graft watchdog Transparency International. Transparency is valued highly in Singapore and the incidence of public sector corruption remains one of the lowest worldwide;
In addition to English, the other common official languages used are Mandarin, Malay and Tamil;
Singapore's fintech sector has been a great growth story with more than 400 fintech firms in the country and a lot more being registered every year. Singapore is targeted to become one of the world's fintech capitals in the next five years since it sits in the middle of India, China and South-east Asia, which are seeing huge opportunities in the fintech space;
To help local and overseas fintech companies set up shop here, the FinTech Office, a virtual entity comprising various government entities, including the Monetary Authority of Singapore (MAS), Economic Development Board, Infocomm Media Development Authority and Spring Singapore (now Enterprise Singapore), was established in May 2016. The one-stop office advises nascent fintech firms on various fintech-related government grants and schemes and helps them navigate the regulatory requirements in the finance industry;
Lastly, Singapore is ranked as the second-best jurisdiction in the world for "Doing Business" by the World Bank in its 2018 Doing Business Report;
600 ports in 123 countries are connected to Singapore by 200 shipping lines. One-seventh of the world's container transhipment throughput is handled by Singapore – the most for any hub on the planet
Problems of Singapore company registration
Singapore is a prosperous country and its consumers have relatively high purchasing power. Coupled with the fact that information is more accessible due to technology, Singapore consumers have become more meticulous and specific as to what they want. Singapore government is responsive to foreign businesses, resulting in high competition within the country. As such, a lot of effort will be required on advertising to gain market share;
All resident firms must have at least one resident director, who can either be a citizen, permanent resident or work pass holder in the country. Furthermore, corporate directors are not allowed;
As a services and export-based economy, Singapore's growth is dependent on

i)

the health of the Chinese economy and

ii)

the health of the USA and EU economy;
All companies must submit annual financial statements to the Inland Revenue Authority (IRAS). Healy Consultants assists our Clients to efficiently and effectively satisfy this annual statutory obligation;
Singapore is an expensive city for a new business, with monthly average labor cost being US$2,600 and monthly average office rental being US$30 per square foot. Both rates are more than double the rates in neighboring state Malaysia;
Hiring foreign workers is difficult; the company will have to prove that local workers were not denied the work opportunity;
Singapore is increasingly facing with the problem of having a limited talent pool. With Singaporean citizens and PRs mostly wanting to work in specific sectors such as Finance, Biotechnology, Data Science, Pharmaceuticals etc., it is very difficult to find local talent in other sectors such as printing, manufacturing, construction etc.;
Singapore is not a part of 5 October 1961 Hague Convention, consequently Apostille is not possible in Singapore. Clients have to plan for additional time and budget to legalize the documents;
Singapore banks continue to tighten onboarding process. To facilitate bank account opening, your company is suggested to supply a proof of a minimum business activity in Singapore.
Best uses for a Singapore company
Singapore company registration is a good way to invoice international customers through a reputable trading entity, while minimize local corporate taxation obligations;
Business registration in Singapore also enables our Clients to open local accounts with Singapore banks, which are increasingly reluctant to accept offshore corporate customers;
Doing business in Singapore is a great option for international trading entities specifically dealing with import and export of chemicals and chemical products, electronic parts and components, mineral fuels, transport equipment, manufacturing goods and others. These entities enjoy the strong trading ecosystem that the nation provides, as well as several other benefits through Singapore's comprehensive network of free trade agreements.
Singapore has been historically renowned as a global trading hub and the port city offers an ideal location for companies to register ships for trading as well as non-trading purposes. The proximity to other trading hubs across the Asia Pacific make Singapore an obvious choice for ship registration and licensing;