Singapore free zones in 2023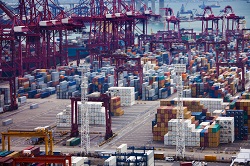 Since 2003, Healy Consultants assists our Clients registering their company and doing business with Singapore's free trade zones (FTZs), in order to benefit from numerous tax advantages and easier custom compliance requirements when exporting abroad. Singapore's free trade zones are indeed an attractive option for foreign companies looking for a hub from where to distribute their products globally.
The main Singapore free zones
Jurong Port

Jurong port is one of the leading global maritime multipurpose ports, handling bulk, general and containerized cargo. The port's main terminal welcomes at least 15,000 international and regional vessels each year;

The port offers more than 170,000 square meters of warehouse facilities open to interested investors and entrepreneurs. Jurong also offers one of the largest common user cement terminals in the world;

Jurong Port also houses the Offshore Marine Centre, a state of the art waterfront facility offering services to local and global entities involved in the fabrication of offshore and marine equipment.

The Changi Airport Group

Changi Airport Group offers among other services

i)

over 100,000 square meters of warehouse and office space

ii)

at least 3million tonnes of annual handling space

iii)

over 70 hectares of free trade zones

iv)

round-the-clock efficient customs operations and

v)

at least 14 dedicated freight parking bays;

Changi airport provides global companies with a unique opportunity to establish their regional redistribution centers in a Free Zone that has comparative advantage over other regional airports;

The Free Zone also offers direct connections to the Changi Airfreight Centre, ensuring that your goods and products are delivered on time.
How to register a company in a Singapore free zone
In accordance with the Free Trade Zones Act, both foreign and local companies can use the Singapore FTZs. They must however obtain a permit from the free trade zone authority. PSA Corporation Authority supervises the following FTZs:

i)

Brani Terminal

ii)

Keppel Distripark

iii)

Pasir Panjang Terminal

iv)

Sembawang Wharves

v)

Tanjong Pagar Terminal and

vi)

Keppel Terminal. The other FTZs are supervised by their own authority;
Healy Consultants may assist our Clients interested to run operations in an FTZ to

i)

evaluate the eligibility of their project

ii)

draft a detailed business plan fulfilling registration requirements and

iii)

register their company directly with the relevant government entity;
Companies using Singapore free zone must have a paid up share capital of SG$100,000 if a warehouse is required or SG$50,000 if only an office space is required. The paid up share capital must be deposited during the first year of operations and can be used for business expenses.
Frequently asked questions