Benefits and problems of registering a company in Hong Kong in 2023
Benefits of Hong Kong company registration
The Fraser Institute, an independent public policy research based in Canada, has ranked Hong Kong as the world's freest economy. The World Bank takes a similar view, having listed Hong Kong as the 3rd best place in the world for doing business. This has essentially been as a result of the strength of its liberal economic policies and the potential access to the massive Chinese market. Examples of these business-friendly policies include: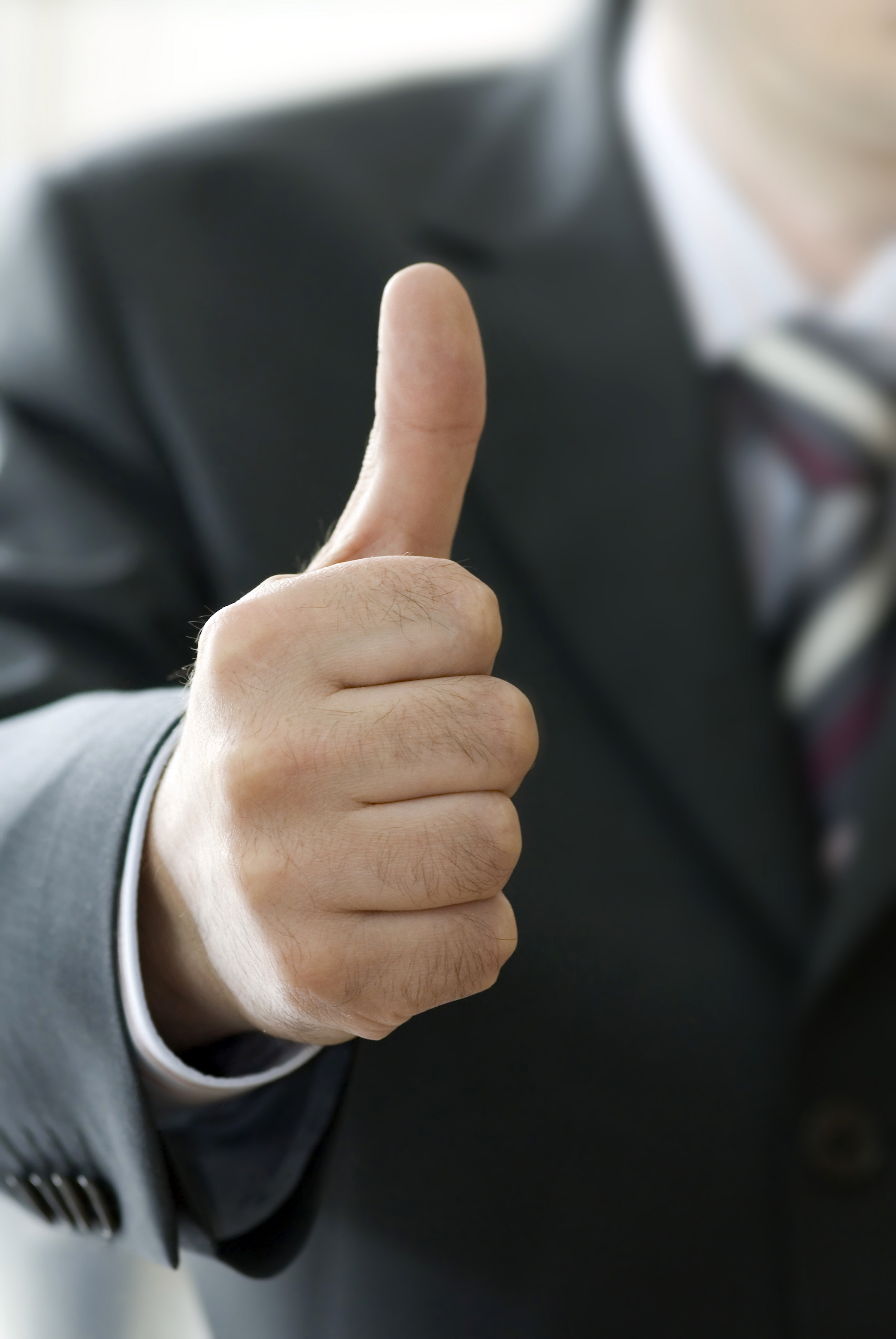 It is extremely easy to register a company in Hong Kong because:

Healy Consultants can incorporate a new company in 1 week with a share capital of only US$1. Also, the capital can be maintained in any currency including USD, Euro or GBP;

A Hong Kong company only requires 1 director and 1 shareholder, who can be non-resident foreigners. Furthermore, Healy Consultants can complete the incorporation procedures without them having to travel to the city;

There is no requirement for a physical office space to be complete the company registration. A registered address is sufficient and this service will be provided to our Clients by Healy Consultants;

Ready-made companies are also permitted in Hong Kong, so our Clients can commence operations without having to wait for company setup and bank account opening procedures to be completed. Buy a Hong Kong shelf company that already has a bank account with one of our turnkey solutions;
Consequently, the World Bank ranked Hong Kong as the 5th best jurisdiction in the world to start to a new business in their annual Doing Business survey.

Our Clients will also enjoy certain tax advantages in Hong Kong including:

A Hong Kong company is legally tax exempt if it has no operations in Hong Kong. This legitimate tax advantage makes the city attractive to entrepreneurs and established businesses;

Setting up a Hong Kong offshore company is an excellent way to boost global profits as there is no withholding tax, sales tax, VAT, import and export tax or capital gains tax;

For companies with operations in Hong Kong, the corporate tax rate is among the lowest in Asia at 16.5%. Furthermore, such a company will benefit from the 37 international double tax treaties signed by the Hong Kong government to minimize withholding tax on payments abroad;
Being a founding member of the World Trade Organization, Hong Kong promotes free trade and does not charge tariffs on imports and exports. Furthermore, bureaucratic procedures like licensing and government registration are kept to a minimum.

Hong Kong offers entrepreneurs an excellent business environment to conduct operations because:

English is the official business language in Hong Kong; all formal company documents are written in both English and Chinese. As a result, a foreign entrepreneur is likely to find working in the city easy;

Obtaining bank credit is relatively simple in Hong Kong. Consequently, the city is ranked as 37th best jurisdiction in the world for securing business credit;
Along with Singapore, Hong Kong is the leading financial centre in Asia. The city's International Financial Centre hosts many global financial firms, insurance companies, banks and asset management firms;

A Hong Kong company benefits from the absence of exchange controls to restrict FDIs or income repatriation. This coupled with city's status as a financial centre make it an excellent location for treasury accounts, cash management accounts and other corporate banking services;

Hong Kong is itself a free economic zone (it is officially a part of China known as the Hong Kong Special Administrative Region). Therefore, a resident company is a great business vehicle for foreign investors who need a regional distribution base or headquarters;

The local government is also ranked as the 14th least corrupt place in the world. This makes it easier for foreign investors to depend on the local laws to protect their assets;

Productive work force – Work force in Hong Kong is highly trained, skilled and well-educated. They are considered to be hardworking and more competitive. Although, English is the language of communication in business setting, majority of the workforce communicates in Mandarin and Cantonese language, owing to country's link with China;
Cost-effective incorporation – Incorporation of a company in Hong Kong is considered to be cost-effective and straightforward as it only takes one week to complete the company incorporation procedure. Moreover, Hong Kong is ranked as the 4th easiest place to do business according to the World Bank 2019 survey.
International transportation hub with excellent business infrastructure facilities

Hong Kong's sophisticated and reliable infrastructure makes the city run like clockwork;
Its transport system is one of the most advanced and well-connected in the world, its international airport is consistently recognized for its performance and efficiency, and its enormous selection of venues and hotels accommodate MICE events and visitors in state-of the-art comfort;

A Hong Kong company and bank account is the perfect solution to conduct global business while enjoying zero tax on profits and dividends;
Hong Kong corporate bank accounts

i)

are available in multiple currencies, each with its own IBAN and SWIFT numbers

ii)

can directly receive payments from Amazon, PayPal, WeChat, eBay and Shopify

iii)

can normally be opened in less than a week;
Hong Kong is a top global financial centre after London and New York. As a result, Hong Kong's banking system is sophisticated and supports international business and trade.
Problems with Hong Kong company registration
In Hong Kong, our Clients will be required to abide by certain cumbersome regulations including:

Our Clients must submit annual audited financial statements to the Inland Revenue Department. Healy Consultants' accounting team will assist with fulfilling this obligation;

All Hong Kong banks require the directors, shareholders and bank account signatories to travel to Hong Kong for an account opening interview, no exceptions;

Citizens of certain nationalities are not eligible for a Hong Kong investment visa. Foreign investors from Afghanistan, Albania, Cambodia, Cuba, Laos, North Korea, Nepal and Vietnam cannot register their businesses in Hong Kong;

Following company formation in Hong Kong, obtaining an employment visa will be complicated due to high skill and experience thresholds. Foreign entrepreneurs must provide education and work experience credentials;

Effective from March 2014, at least one of the directors of a Hong Kong company must be a natural person. As long as one individual is appointed as a director, corporate directors are still permitted.

Our Clients may also face problems in Hong Kong due to the following issues:

Hong Kong banks have become very selective of their customers due to the very high global demand for their services. Consequently, opening a corporate bank account in the city can be a cumbersome process;

Hong Kong banks' time consuming due diligence process, lack of transparency and ineffective back-end procedure make opening a bank account in Hong Kong a challenge;
Hong Kong has relatively weak intellectual property laws and protection, especially when compared to Singapore. However, looser protection of ideas has led to a proliferation of innovation in Hong Kong and wider China, particularly the nearby Shenzhen;

The quality of conversational English for an average local employee is relatively poor when compared to the other investment hotspots like Singapore, Malaysia, Dubai and Indonesia.

Effective 1 March 2018, the Companies Ordinance in Hong Kong passed a new law which states that all Hong Kong incorporated companies must maintain a current register of the significant controllers (SCR). This register is not available to the public but is accessible to law enforcement officers as and when required.
One major disadvantage for businesses operating in Hong Kong are the strict regulations on financial services. These are tighter than regulations in the Mainland. Businesses seeking capital may find it more difficult in this region. On a positive note, with Hong Kong's smaller size, legislation is more adaptable. As the region grows, these regulations could ease up.
Starting from 2021, it is more common for profitable Hong Kong offshore companies to suffer a tax audit from the Hong Kong IRD. As always, our In-house Accounting and Tax Department assists our multi-national Clients' to timely and accurately complete this statutory audit; the entity remaining as legally tax exempt.
All documents in Hong Kong are required to be wet signed and original copies need to be couriered and submitted to Hong Kong government.
Best uses for a Hong Kong company
Healy Consultants recommends our Clients to use the Hong Kong company as the headquarters for their Asia Pacific operations because:

Hong Kong is Asia's 41st most liveable city, with a blossoming multinational population. Also, the city provides well-developed infrastructure for residential accommodation, tourism, banking, entertainment and business;

It also boasts highly-skilled labour with a literacy rate of 96% and computer literacy around 95%. Furthermore, most skilled employees are bilingual in English and either Cantonese or Mandarin. As a result, many multi-national companies set up subsidiaries in Hong Kong;

Employees in Hong Kong understand the corporate culture in mainland China. Therefore, trading and doing business with Chinese businesses becomes very easy for a resident company;

Setting up a Hong Kong business allows foreign investors to take advantage of legal tax exemption, while at the same time being able to extract funds from regional subsidiaries in the form of dividends, management fees and royalties;

Hong Kong is a paradise for high net worth individuals. The city currently hosts many wealthy Chinese and foreign entrepreneurs and is consequently synonymous with luxury, housing some of the biggest brands in the world.

A Hong Kong company is an excellent gateway for our Clients wishing to deal with China because:

As a Special Administrative Region (SAR) of China, Hong Kong enjoys a special relationship with the world's 2nd largest economy. It is estimated that the SAR has access to almost 450 million consumers across nine provinces in southern China, which has led many businesses to view a Hong Kong company as the optimum way to serve the mainland Chinese market;

According to the Hong Kong Trade Development Council, the city is one of the largest sources of investment into China. Furthermore, Hong Kong has excellent air, rail and road links to the booming southern provinces of China;
On June 29, 2003, Hong Kong and China signed the Closer Economic Partnership Arrangement (CEPA), a free trade agreement granting the city's manufacturers and service suppliers preferential access to the Chinese market. The agreement is now in its seventh phase, in which China agrees to abolish tariffs on all products of Hong Kong origin (to date there are more than 1,600 products). For more details on how the CEPA can benefit your company, visit the CEPA Website.

Broadly, a Hong Kong company is an excellent gateway for our Clients wishing to reach consumers and businesses in the Asian continent because:

Hong Kong is the top choice for product distribution within Asia. The city has the world's 2nd best infrastructure in the form of a natural deep sea port, the world's busiest cargo airport, and a well-developed rail and road system;

The city's strategic location makes it an ideal business gateway to Asia. A Hong Kong corporate entity allows foreign entrepreneurs easy access to the massive Chinese, Indian and Australian consumer markets;

The city is the historic import and export hub of the Asian continent. A large number of international trading companies and banks are based here, which has resulted in the availability of excellent trade finance facilities. Furthermore, the strength of the city's shipping and transportation sector attracts the world's leading freight forwarders, shipping companies and insurers;

The city is deemed as the most business friendly city in Asia. The city's liberal policies, vibrant business environment and low taxes attract both foreign investors and qualified labour from across Asia;
Hong Kong has a Free Trade Agreement with ASEAN, which will help Hong Kong based businesses trade without tariffs with a market of 600 million people.