How to register a company in HONG KONG in 2022
Since 2003, Healy Consultants Group PLC has assisted our Clients to establish their company in Hong Kong.
Our services include i) Hong Kong company setup services; ii) corporate bank account opening services in Hong Kong and abroad; iii) assistance to open HK merchant account and secure corporate finance; iv) employee recruitment and relocation strategies and v) office rental solutions in Hong Kong.
01
02
03
04
05
Our global partners' questionnaire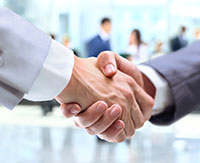 To help our multi-national Clients' with business set up in every country on the planet, Healy Consultants Group PLC needs quality professional consulting Firms in each country.
If your Firm is interested in working with Healy Consultants Group PLC, please complete the 5-minute questionnaire below. Within a week, our Business Development Director will email revert to you with a draft partnership agreement.