Hong Kong remittance company registration in 2023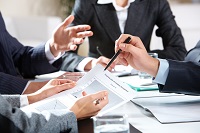 Since 2003 Healy Consultants Group has assisted numerous Clients to set up their global money remittance business in Hong Kong;
Who requires a Hong Kong Money Service Operator (MSO) license?
A company that wishes to operate as a remittance and/or money changing business in Hong Kong requires to apply for Money Service Operators (MSO) License from the Customs & Excise Department;

Healy Consultants Group has a lot of experience securing MSO licenses and will help our Clients secure the same within 3 months and without travel;

Our fee to secure MSO license amounts to US$7,950, excluding third party and Government licensing fees of approximately US$1,000.
Main conditions and requirements for obtaining a Money Service Operator (MSO) license in Hong Kong
Before our Clients can secure a MSO license in Hong Kong and their accounting and tax obligations are up to date, the Hong Kong Customs & Excise Department will require that our Client registers a resident company in Hong Kong. Healy Consultants can complete this within 1 week;

Depending on the exact nature of our Client's business, there is a 40% probability the Hong Kong government will require our Client to have Hong Kong office premises and present a leasing agreement, before approving the issuance of MSO license. Healy Consultants Group will assist our Client secure the same within 2 weeks;

The local authorities may also require for the manager of the company to be resident in Hong Kong. Depending on the roles and responsibilities of this manager and if required by our Client, Healy Consultants Group will:

Be appointed as your Hong Kong resident manager. Our fees for this service vary depending on the role and responsibility of this manager;

Assist you recruit (click link) a quality resident manager.

For further details and other requirements, refer to this Government webpage.
How to secure a Money remittance license?
Following are the steps towards a successful engagement
S.No
Action
Month
1.
Our Client settles Healy Consultants Group Hong Kong fee invoice and email\dropbox returns to us scans of

i)

at least 75% of the requested due diligence documents and

ii)

a signed copy Healy Consultants engagement letter.
1
2.
Our Client confirms by email the planned corporate structure for the Hong Kong subsidiary, together with the preferred company name and two backup names.
1
3.
Our Client considers registering a trademark to protect company name and brand.
1
4.
In your preferred language, Healy Consultants Group communicates with our Client's preferred employee via cell phone, sms, WhatsApp, Viber, email etc. Healy Consultants Group will supply weekly detailed engagement status updates re country progress. Each Friday, the Healy engagement team will convene a phone conference with our Client to discuss engagement problems and solutions.
1
5.
Healy Consultants Group emails our Client company and tax registration forms for signature by shareholders and directors. Where possible, we will use a digi-sign software (click link) to make it easy for our Client's staff to sign, despite being based in multiple countries around the globe.
1
6.
After email-receipt of the above documents, Healy Consultants Group will submit a quality complete incorporation application to the Hong Kong Companies Registry.
1
7.
We recommend our Client begins employee recruitment and locating office premises. If required, Healy Consultants Group will assist our Client to recruit (click link) quality employees and find office space. We have a lot of experience in this field.
1
8.
Healy Consultants Group emails to our Client a draft quality detailed business plan to assist with corporate bank account opening and secure Government confirmation if a license is required. The more we include into this business plan, the greater the probability of timely successful corporate bank account approval and our assessment of licensing obligations is correct.
1
9.
Healy Consultants Group confirms with the Hong Kong Customs and Excise Department that a MSO license is required for our Client Hong Kong's business activities;
1
10.

Healy Consultants Group emails our Client the first draft of MSO license application forms for review and comments;

All Hong Kong financial services companies are required to prepare and submit to the Customs department a risk assessment and Anti-Money Laundering and Countering Financing of Terrorism (AML/CFT) handbook. If needed, Healy Consultants will be pleased to assist our Client to prepare such document for additional engagement fees.

1
11.

Assuming the Hong Kong Companies Registry is satisfied with the company documents we supply them, a legal certificate of incorporation is emailed to Healy Consultants Group;

Our Client's Hong Kong company is successfully registered and can sign a lease agreement for office premises.

1
12.
Healy Consultants Group submits a quality complete tax registration to the Inland Revenue Department (IRD) of Hong Kong including corporation tax;
2
13.
Our Client reverts with the reviewed license forms and Healy Consultants registers an online account with the Hong Kong Customs and Excise Department to e-submit the MSO license application. E-submission account is approved 1 week thereafter;
2
14.
The Hong Kong IRD approve tax registration applications. Our Client can legally sign employment contracts with potential employees. If required, Healy Consultants Group supplies a quality employment contract to our Client;
2
15.
To comply with local commercial law, Healy Consultants Group emails our Client an example of how your Hong Kong company sales invoice will look like; comprising

i)

company registration number

ii)

tax number

iii)

business address;
2
16.
Our Client dispatches a quality complete courier to Healy Consultants Group Singapore office, comprising

i)

original signed engagement letter and

ii)

DD documents;
2
17.

Healy Consultants e-submits a quality MSP license application to the Hong Kong Government including i) completed form 1 ii)corporate documents of the recently incorporated HK entity and iii) e-signed authorization letter and organization chart;

The Hong Kong government will take approximately 3 months to review the application. Unfortunately there is nothing we can do but to follow up and timely attend any request from the Government;

Once the license application is submitted, there is a 80% probability the Hong Kong authorities will require one of the directors to travel to Hong Kong for an interview. Healy Consultants will skillfully negotiate a travel exemption. The ultimate decision rest with the Hong Kong Customs and Excise Department. If required, Healy Consultants will supply our Client with a passive professional nominee who will attend this meeting;

2
18.
Healy Consultants Group asks our client to courier the originals license application forms to Hong Kong. Over the following weeks and months, there is a 65% probability the Hong Kong Customs and Excise Department reverts multiple times for additional information and due diligence requirements, causing an engagement completion delay.
2
19.

After the license application is submitted to the Hong Kong government and before it is approved, the following can occur:

80% probability the Hong Kong government will require our Client to have Hong Kong office premises and present a leasing agreement in Hong Kong before approving the issuance of MSO license to your Firm;
60% probability the local authorities will require our Client to appoint a resident director. If required, Healy Consultants will be happy to assist you recruit (click link) a quality resident manager;
30% probability that the Hong Kong Customs will require several documents to be attested in the Hong Kong embassy in the country of origin of our Client;
20% probability the Hong Kong Customs will decline the application. In this case, Healy Consultants will discuss with our Client alternative solutions.

4
20.

Healy Consultants Group approaches multiple local banks including HSBC Hong Kong and Standard Chartered Hong Kong to secure their interest for our Client business.

All going well, some banks welcome a corporate bank account application from our Client. Within the following week, the bank officer emails our Client prefilled corporate bank account opening forms, FATCA forms and signature specimen cards. Our Client timely completes the same and email returns scans to the bank relationship officer;

4
21.
The Bank front desk officer reverts to request additional KYC documents. Healy Consultants Group timely supplies the same to Bank;
5
22.
Bank front desk officer confirms the scanned signed bank forms are acceptable and the KYC documents are complete. Our Client will now

i)

notarize and (if required) legalize the same along with KYC on directors, shareholders and bank signatories before

ii)

couriering the same directly to Bank Hong Kong branch.
5
23.

All going well, the Hong Kong Customs and Excise Department approves our Client's MSO license application. Our Client is now legally licensed in Hong Kong and can i) start financial services operations and ii) sign contracts for the provision of such services;

Yearly, the company must file every year an AML/CFT report. If needed, Healy Consultants will be pleased to assist our Client to prepare and file such report, for an additional fee;

5
24.
Our Client dispatches a quality complete courier to Hong Kong bank branch, comprising a draft corporate bank account opening application together with certified copies of the

i)

signed corporate bank account forms, FATCA forms and signature specimens

ii)

signed business plan and

iii)

Client KYC documents;
5
25.
The Bank receives a quality complete courier from both our Client and Healy Consultants Group. The Front Office bank relationship manager performs a preliminary review and approval of the corporate bank account opening application;
6
26.
All going well, the front desk of Hong Kong bank confirms the corporate bank account opening application is accurate and complete and hand delivers it to the bank's in-house Legal and Compliance Department.
6
27.
There is a 80% probability Bank Hong Kong reverts to ask the shareholders and directors and bank signatory to travel to a bank branch in Hong Kong for a Know Your Customer face to face meeting and to witness their signatory in bank forms. This is a HKMA requirement. In the unfortunate event this occurs; Healy Consultants Group will skillfully negotiate a travel exemption or for the completion of the above to take place at a Bank branch in our Client's country of residency. The ultimate decision rest with the bank's in-house legal and compliance department;
6
28.
Bank in-house Legal and Compliance Department reverts for more information. There's a 50% probability the bank's risk department will request additional due diligence from our Client's business including

i)

proof of business in Hong Kong

iv)

evidence the company will recruit staff in Hong Kong;
6
29.
Global and Hong Kong banks continue to tighten corporate bank account opening procedures, their internal compliance departments completing more thorough due diligence of Clients;
6
30.
There is a 20% probability the bank in-house Legal and Compliance Department will reject our Client's corporate bank account application. In the unfortunate event this occurs, Healy Consultants Group will immediately discuss alternative corporate bank account solutions (click link);
6
31.
All going well and following corporate bank account approval, Healy Consultants Group emails corporate bank account numbers to our Client. Our Client is now able to receive payments from its customers and pay salaries to its staff members;
7
32.
Healy Consultants Group office receives a courier from the bank comprising e-banking tokens, usernames and passwords. Usually, the latter have a 1 week expiry date. Consequently, the majority of our Clients ask Healy Consultants Group to timely complete activation of internet banking;
7
33.
Healy Consultants Group dispatches a courier to our Client preferred address, comprising

i)

original Hong Kong company documents and

ii)

e-banking tokens, usernames and passwords;
7
34.
Our Client receives the package and logs into e-banking platform, changes usernames and passwords. The multi-currency corporate bank account is now ready to receive incoming funds transfers and make third party payments;
7
35.
Healy Consultants Group successfully completes the Hong Kong business set up engagement.
7
36.
our Client provides Aidan Healy online feedback.
7
37.
our Client considers putting a testimonial on our web site (click link).
7
38.
Healy Consultants Group secure accounting and tax information from our Client. Immediately thereafter, we submit monthly statutory reporting to the Government;
7
Our fees
Our estimated fees for this engagement amount to US$28,105 and includes

i)

company registration;

ii)

company secretary and legal registered address;

iii)

Government registration fees;

iv)

bank account opening and

v)

our fees to secure the required business license;

For a breakdown of the fees, refer to the draft invoice below;
| Hong Kong business entity type | Cost | Draft invoice |
| --- | --- | --- |
| Hong Kong money remittance company | US$28,105 | View invoice PDF |