Hong Kong legal and accounting and tax considerations in 2022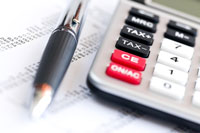 Hong Kong is a law-tax jurisdiction with liberal laws. Many of our Clients appoint Healy Consultants Group PLC as their accounting and tax representative in Hong Kong to assist with i) communicating with the Inland Revenue Department (HKIRD) ii) completing financial statements and corporate tax returns and iii) supervising independent auditors. Find below more specific information about Hong Kong's accounting and tax obligations.
Legal and compliance considerations
Hong Kong has the reputation of being fully compliant with Financial Action Task Force's cause to combat for anti-money laundering and counter-terrorist financing regime. Thereby, ranking as the 1st jurisdiction in the APAC region to achieve an overall compliant result.
Incorporation Regulations

As of 2018, a Hong Kong business is required to have at least one director who is a natural person. A corporate director can no longer be the sole director of a company. If required, Healy Consultants Group PLC will be pleased to provide your firm with a professional nominee director;

All Hong Kong companies are required to have a local registered office and a resident company secretary. Most of our Clients request Healy Consultants Group PLC to provide these services for their Hong Kong companies;

After company incorporation, company information, such as capital structure and director/shareholder details are publicly available through the Companies Registry. This means less privacy for shareholders but increases the transparency of doing business in the city.

Labour Regulations

Recruitment of foreign employees requires the employer to justify that the locals have not been denied the work opportunity. Furthermore, the foreign employee is expected to prove that he/she possesses the credentials relevant to the position;

Residents of mainland China, Taiwan and Macau will require additional documents when applying for an employment visa, such as copies of identity cards and copies of the applicant's household registration;

When employing local or foreign workers, employers must comply with the Employment (Amendment) (No.2) Ordinance 2018. These laws resemble the English system of labor laws, in terms of employer responsibility;

With effect from 1 May 2017, the Statutory Minimum Wage rate was raised from $32.5 per hour to $34.5 per hour;

All employees must contribute to their employee's social security fund. The contributions are divided equally among employees earning above US$916 (5%) and employers (5%).

Licensing in Hong Kong

All Hong Kong companies must apply for the business license corresponding to their core activity, during the month following incorporation;

Details of all the necessary licenses, and the application procedures are listed on the Trade and Industry Department's website.

Miscellaneous Regulations

Every year, our Client will face the following recurring costs for their active companies:

i)

business registration renewal

ii)

annual return filing and

iii)

audited financial statements;

Our renewal team also provides our Clients with company de-registration service in Hong Kong. Please note that the process takes a minimum of 6 months.