Success tips when doing business in Belarus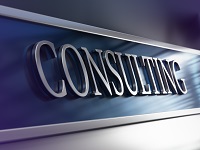 Belarusian greetings during first meetings tend to be conservative and reserved. A handshake and direct eye contact are expected. In general, refer to business persons by their surname unless invited to call them by their first name;

Legal regulations in Belarus are complex. It is recommended that you hire a global corporate expert to assist you in doing business in Belarus;

The 'OK' sign and fist shaking should both be avoided in Belarus, as they are considered offensive by many Belarusians;

Spitting in public is common behaviour and you should expect to see it often when doing business in Belarus. However, it is still recommended that you avoid also performing this behaviour, as a minority of Belarusians consider it unprofessional;

When carrying out business operations, it is important to find out what Belarusian registrations and licenses apply to your firm. This can be a complex area, as local, state, territory and federal governments handle registration and licensing for various aspects of your business.
Interesting facts about Belarus
As Belarus used to be a soviet state, statues of Lenin are common throughout the country. Every city in Belarus has a Lenin Street;

The National Library of Belarus weighs 115,000 tonnes and is one of the largest libraries in the world;

Birch sap, harvested from birch trees and stored in large glass jars, is one of the most popular drinks in Belarus;

Wood is the most prominent resource in Belarus, as more than one third of the country is covered in forest;

Belarusian art entered its golden age in the 17th and 18th century. Paintings were uncommon, with the majority of Belarusian art being made of straw.