Business entities in Myanmar
Myanmar company setup still represents a time consuming and complex engagement, in spite of recent efforts of the local authorities to simplify rules over investment by foreigners. Entrepreneurs should hence be prepared for inconsistent regulations, bureaucratic challenges and licensing delays. In many industries still restricted to investment by foreigners, our Clients may additionally be required to setup a joint venture company with a Myanmar shareholder.
The Myanmar limited liability company (wholly foreign-owned company)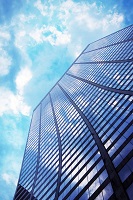 A limited liability company can be setup in Myanmar with

i)

two shareholders and

ii)

two directors. While all companies setup in Myanmar with foreign investment must receive approval from the Myanmar Investment Commission (MIC), the shareholders can be corporate or individuals and do not need to be resident in Myanmar. The minimum paid up capital for companies with foreign shareholders is

i)

US$50,000 in service industries and

ii)

US$150,000 in manufacturing;
Our Clients setting up a business in Myanmar can also request the MIC to grant them a foreign investment permit under the Foreign Investment Law, with benefits including

i)

increased guarantees to remit earnings abroad

ii)

easier access to foreign currencies

iii)

tax holidays during up to seven years and

iv)

exemption from custom duties on equipment and some raw materials. However, such applications are subject to a lengthy review process, requiring foreigners to submit a business plan including

i)

the amount of paid-up capital of the company

ii)

a detailed account of its operations

iii)

the number of jobs created in Myanmar and

iv)

expected technology transfers (if any);
Post incorporation, all Myanmar LLCs must

i)

provide the authorities with an annual return

ii)

make quarterly provisional payments for corporate tax and

iii)

submit annual financial statements. Most foreign-owned companies are subject to audit requirements.
The Myanmar joint venture company
A Myanmar joint venture company is commonly a standard Myanmar limited liability company incorporated by

i)

one foreigner (our Client) and

ii)

one local shareholder. Such legal structure usually corresponds to a Government requirement for foreigners to do business in many industries: click on this link to learn the list of industries where investment by foreigners is prohibited or subject to formation of a joint venture. In such case, foreign ownership will be subject to a maximum level, which cannot be higher than 80%;

Joint venture company setup may also be requested by some of our Clients, willing to benefit from the specialist local knowledge of their local partner.
The Myanmar public limited company (Myanmar PLC)
A Myanmar public limited company can be setup with

i)

seven shareholders and

ii)

two directors. They are subject to the same requirements as a limited liability company, but their financial statements are always subject to audit rules;
Public limited companies are not required to list in Myanmar. There is actually not much opportunity to list in this country as only two companies are listed on the Myanmar Securities Exchange.
The Myanmar branch office
The Myanmar Companies Law allows foreign companies to open branch offices in Myanmar. Because the branch will be subject to a corporate tax rate of 35%, higher than the corporate tax rate of 22% applicable to companies incorporated in Myanmar, Healy Consultants recommends our Clients to setup a subsidiary in Myanmar instead of a branch.
The Myanmar representative office
Local regulations stipulate that foreign companies can open representative offices in Myanmar. While the representative office can be 100% foreign owned, it is not allowed to pursue production-related or commercial activities in Myanmar.
Table of comparison between Myanmar entities
LLC
(Wholly foreign-owned)
LLC
(Partly foreign owned)
Public limited company
Branch
Rep office
Also known as:
Foreign company
Joint venture
Joint Stock Company
Branch
Rep. office
How long to set the company up?
12 weeks
14 weeks
14 weeks
12 weeks
12 weeks
How long to open company bank account?
4 weeks
4 weeks
4 weeks
4 weeks
4 weeks
Legal liability?
Limited
Limited
Limited
Unlimited
Unlimited
Will the company be able to conduct business in sectors restricted to foreign investment?
No
Yes
No
No
No
Does the company needs to obtain a business license?
Yes
Yes
Yes
Yes
Yes
Approval needed from MIC?
Yes
Yes
Yes
Yes
Yes
Minimum shareholders?
2
2
7
1
1
Wholly foreign owned?
Yes
No
Yes
Yes
Yes
Maximum foreign-ownership?
100%
80%
100%
100%
100%
Minimum share capital for foreigners?
US$50,000
US$50,000
US$50,000
N/A
N/A
Minimum paid up capital?
50%
50%
50%
N/A
N/A
File annual tax return?
Yes
Yes
Yes
Yes
Yes
Corporate bank account options?
First Private Bank
Yoma Bank
AGD Bank
First Private Bank
Yoma Bank
Does our Client need to travel?
No
No
No
No
No
Resident director required?
No
No
No
No
No
Minimum directors allowed?
2
2
2
N/A
N/A
Corporate shareholders allowed?
Yes
Yes
Yes
Yes
Yes
Individual shareholders allowed?
Yes
Yes
Yes
No
No
Standard corporate tax rate?
22%
22%
22%
35%
35%
Annual financial statements required?
Yes
Yes
Yes
Yes
Yes
Statutory audit required?
No
No
Yes
Yes
Yes
Allowed to issue sales invoices in Myanmar?
Yes
Yes
Yes
Yes
Yes
Allowed to sign contracts with residents?
Yes
Yes
Yes
Yes
Yes
Allowed to import and export goods?
Yes
Yes
Yes
Yes
Yes
Can rent an office in Myanmar?
Yes
Yes
Yes
Yes
Yes
Can buy Myanmar land?
No
Yes
No
No
No
Can own equity in other Myanmar companies?
Yes
Yes
Yes
Yes
Yes
Total Myanmar business setup costs in Yr. 1
US$20,825
US$17,325
US$21,825
US$24,900
US$21,500
Subsequent annual costs (excl. accounting and tax fee)
US$1,200
US$1,200
US$1,200
US$1,200
US$1,200
Invoice
View invoice PDF
Contact us
View invoice PDF
View invoice PDF
View invoice PDF