Mongolia client case studies in 2023
Entrepreneur expands tourism in the "Land of Blue Sky"
Background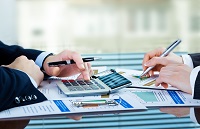 A South Korean tourist agency approached Healy Consultants to help expand their operations in Mongolia. This company helped mostly South Korean and Japanese clients travel to rather unexplored countries such as Mongolia, Kazakhstan, Tibet, and Myanmar. The South Korean owners wished open a subsidiary of their South Korean company in Mongolia, in order to do marketing, hire staff, and build a small "ger" camp on the outskirts of Ulaanbaatar. Fortunately, Healy Consultants had a Mongolian speaking client relationship officer to professionally manage the engagement.
Engagement planning
Upon being formally engaged, Healy Consultants began an in-depth investigation of all the possible ways to achieve our client's goals. Legal specialists and government officials were contacted regarding the necessary tourism licenses and the feasibility of establishing a tourist "ger" camp in Terelj National Park.
Mongolia company allows for 100% foreign ownership in most industries including tourism. As such, a corporate structure with the South Korean firm being the corporate shareholder was agreed upon by our Client. The directors were one South Korean and one local Mongolian tourism expert, although a resident director is not a requirement for Mongolian business.
Healy Consultants presented our Client with a 10 page engagement strategy document containing i) all the corporate structure options ii) procedures and timelines iii) fees iv) expectations v) legal matters vi) comparison tables and vii) shareholder's agreements. The Client compared the options and settled our fees to proceed with incorporation and tourism licensing.
Company incorporation
Upon agreeing to terms of service and settling of fees, Healy Consultants reserved company name with the National General Taxation Office and prepared company deeds of establishment and articles of association. As our Client could not obtain a working office premise yet, Healy Consultants supplied them with a small virtual office in the Blue Sky Tower of downtown Ulaanbaatar.
Healy Consultants assists our Client open a corporate bank account with an established local bank. One of the most popular banks in Mongolia, they offered our Client easy online banking and quick automatic deposits, credit cards, and bill paying. Our Client then deposited the paid up share capital of US$100,000 and obtained a certificate of deposit and bank statement.
Healy Consultants then applied for i) state registration ii) tax registration and number at the National General Taxation Office and iii) registration of social security number and file and iv) the necessary trade tourism license from the Ministry of Economic Development. A high-quality application was submitted to the Company Registry Office and a Company Registration Certificate was received within 17 working day.
Following the engagement, Healy Consultants couriered a full company kit to our Client, including original Mongolia corporate documents, FIFTA investor cards, unopened bank correspondence, and a Client feedback survey.
Hiring staff
Our Client employed Healy Consultants for hiring qualified English and Korean speaking staff for their tourism offices. While competition is very high for skilled English speaking engineers and managers for the mining operations, Healy Consultants sought fresh graduates from the local universities.
We placed English and Korean advertisements in the local newspapers including the UB Post and MongolExpat. We also placed several advertisements in student newspapers at the National University of Mongolia and University of the Humanities. We received numerous replies from these postings and filtered approximately the best 10% for our Client's careful review. Thereafter, we scheduled Skype interviews with the candidates and our Client.
After a three week process, two English speaking tour guides were hired and one Korean speaking guide was offered a full-time position. Healy Consultants assisted our Client with hiring procedures, expectations, and recommending general compensation and benefit outlines.
Conclusion
Healy Consultants continues to provide support services for the Mongolian company. Our Accounting Team prepared financial statements at the end of the first financial year, which was submitted to the Mongolian Taxation office. Our Client's business has been flourishing with the Mongolian company and plans to open a similar company in Kazakhstan in the coming year.